Cold mountain air calls for warm drinks to share. The Camp Chef Java 5 Coffee Set has everything you need to keep warm at the campsite and the tailgate. Brew up to eight cups of your favorite toasty beverage at a time. Includes four insulated stainless steel mugs. Other features include hinged lid, easy-pour spout, large handle and a shatter-resistant percolator view.
Features
Makes 8 cups (5 oz servings)
Two-piece percolator system included
Shatter-resistant percolator view
Convenient hinged lid
Easy-pour spout
4 insulated mugs (16 oz capacity)
Large handle
Specifications
304 stainless steel construction
Box Dimensions: 12" x 11" x 10"
REVIEWS
Java 5 Coffee Set
is rated out of
5
by
3
.
Rated

4

out of

5
by
Woolco
from
Great little perky pot
I bought this perky pot for huntin camp. So far we have used it for every trip but hunting. This is the best perky pot I've bought. It would have been 5 stars but i failed to read amounts right. It is an 8 cup pot. Measuring cup size cups not the coffee cup 8 cups. The coffee cups are 2 cups. So if you fill the coffee cup there is only 4 coffee cups in the 8 cup perky pot. Only thing i would change is it be 8 coffee cup full size. But thats my mistake. Other then that this perky pot is awesome. The coffee cups with it are fantastic. Just let coffee cool a bit before drinking. PS great for cold adult beverages also. Happy campin
Date published: 2018-08-04
Rated

5

out of

5
by
cactus19fan
from
Love it
When I go out, I used to use one of those electric coffee pots, it was always a hassle. With this set, you actually can enjoy a great cup of coffee as you would at grandma's house. I've actually started using it at home more than that other coffee maker.
Date published: 2018-06-19
Rated

5

out of

5
by
Up North BBQer
from
Wonderful set
We used this set for the first time while camping last weekend and we absolutely enjoyed the product!! The cups are sleek and comfortable in the hand and the perculater made a wonderful brew. Worth every penny!!
Date published: 2018-08-30
RELATED BLOG POSTS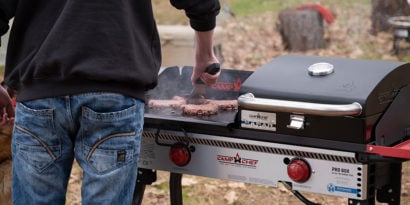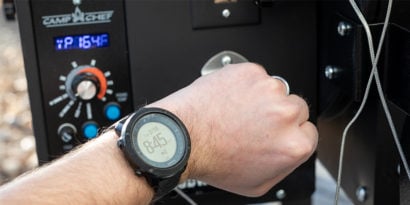 (2 Comments)