Simplify your camping experience and use Camp Chef's Carry Bag for your 2-burner stove. This durable bag is a necessity for transport and storage. Also doubles as a great gear bag. If you want wheels check out the Roller Carry Bag (RCB60).
Features
Weather-resistant liner
Wrap around handle for added support
Large, industrial EZ glide zipper
Top loading design
Inside pocket that houses a wind screen and removable legs
Fitment
DB60D
EX170LW
EX280LW
EX60LW
EX60LWC
EX60P
EX60PP
EX60LWF
EX60FP
EX60B
YK60LW
YK60
YK60LWC12
PRO60X
BB60X
Specifications
Dimensions: 16.5 in. x 34.5 in. x 9 in.
Weight: 2 lbs.
Material: Black 600 Denier
REVIEWS
Carry Bag for Two-Burner Stoves
is rated out of
5
by
16
.
Rated

5

out of

5
by
kclilek
from
Perfect storage!
I used to think buying storage bags for the various equipment my Boy Scouts use to be luxury items that were not really needed. I've changed my mind when it comes to storing and protecting our Camp Chef Stoves! The Camp Chef Carry Bags are perfectly designed to store not only the 2-Burner Stove itself, but it also has pockets in the upper flap to store the back shield and the four legs extensions with thumb screws inserted. These bags are very well designed and structurally strong with excellent zipper closures! Now trained, my Scouts, have no problems looking for the stove components when erecting and ultimately re-storing our stoves. These carry bags are wonderful additions to our stove storage systems and they make it significantly easier to carry our stoves to and from our trailer! Thank you Camp Chef! Sincerely, K. C. L.
Date published: 2018-04-17
Rated

4

out of

5
by
Anonymous
from
Very useful product
Very helpful and convenient. Keeps the stove legs and back guard all together. Keeps the bugs out between uses. I also use the bag as a cover when it's set up at the campsite. The only negative is the durability of the cloth. The stove if fairly heavy when all packed up, so the bag gets slid around alot. So I now have a few small holes in the bag, but otherwise a very will made product.
Date published: 2017-06-03
Rated

4

out of

5
by
Handy Candy
from
High Quality
Without a doubt this is a good solution to a storage problem, it's well made and has good capacity to hold and sustain the heavy equipment that goes into it. The only thing I wish it had is a set of wheels to drag the heavy BBQ/ burner instead of carrying when going a distance setting up for a picnic for example.
Date published: 2016-01-06
Rated

5

out of

5
by
Vol Camper
from
Perfect Fit
Anyone who camps knows that storage space is a precious commodity! This bag is perfect for storing, transporting and protecting my Camp Chef Explorer 2 burner stove! A camping friend saw my bag and was so impressed that he purchased one for his Camp Chef stove as well!
Date published: 2018-01-30
Rated

5

out of

5
by
mable
from
perfect for carrying stove
Glad I bought it makes carrying legs and wind block easier and right in one bag. Only change might be either make it thicker or add a little more padding to burner side to keep from wearing through if burner is hauled a lot on trips. Other than that no problems.
Date published: 2018-02-20
Rated

5

out of

5
by
Nukegrape
from
Great Protection for my investment
i bought this for my Pro 60 new campstove. It is really nice and will protect the new stove well. I had one on my last stove and it helped keep it in good shape. Would recommend to anyone with the two burner stove to protect their investment
Date published: 2018-08-18
Rated

4

out of

5
by
Wogan Master
from
A bag for almost everything
The Camp Chef carry bag keeps almost everything in one neat convienent place. Was dishearted to find that they omitted a space to keep the heavy burner from shifting. Would get it five stars if had addressed the burner.
Date published: 2016-01-06
Rated

5

out of

5
by
Northwest camper
from
Perfect carry bag
The camp chef carry bag is perfect for my two burner explorer stove and enough room for accessories as well. It seems to be well made and is heavy duty. Nice addition to our camp.
Date published: 2018-07-04
RELATED BLOG POSTS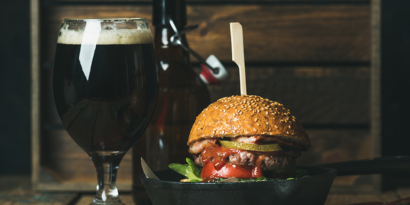 (2 Comments)
(2 Comments)
(2 Comments)