Whether you're on the family camping trip, at the lake, or swimming in the pool, sometimes you just need a hot shower. Simply attach a garden hose and you will have hot water in no time. The Triton Water Heaters produce more hot water per minute than any other unit in its class. Capable of producing 2.6 gallons of hot water per minute, this heater is great for anything from filling up a portable pool to washing your pets or showering off at the beach.
Features
2.6 gallons per minute of on demand hot water
Fully adjustable heat and water flow
4 settings shower head: off, mist, shower, and jet
Includes 8 foot water hose (96")
Easy turn brass garden hose connector
Heating unit automatically ignites when water is turned on
Uses 2 D batteries for ignition (not included)
Brackets included to mount on exterior wall
Carry handle folds down for storage
Includes regulator hose for bulk propane tank
Specifications
Total Output: 68,000 BTU/hr
Maximum Water Flow: 10L per minute (2.6 gallons) - increases water temp 41º F
Minimum Water Flow: 4L per minute (1.1 gallons) - increases water temp 84º F
One standard LP tank is good for approx. 6 hrs. of continuous use, depending on set temperature
Weight: 25 lbs.
Requires at least 25 PSI water pressure from input hose to have proper flow
Warranty: One Year
Downloads

HWD10 Instruction Manual
REVIEWS
Product Rating
Be the first to review this product!
RELATED BLOG POSTS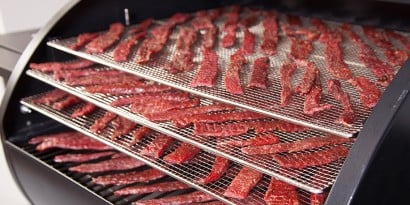 This was the final of four sets like this. Pushing 50 pounds of grind (pick up a bag of dog food next time your in a store and you'll get it). A combination of mostly elk, deer then a bit of antelope, strung out with four pounds of bacon ends mixed in.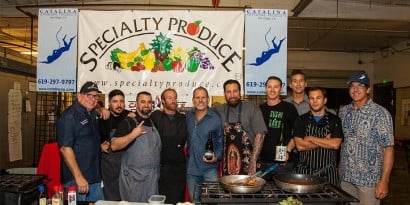 Several times a year, Tommy Gomes of Catalina Offshore Products gets some of the best chefs of the region, and puts on an event like none other.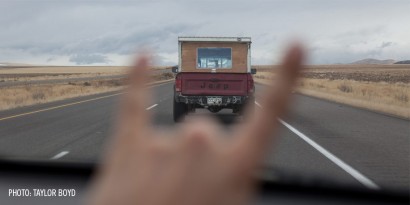 Taylor Boyd, of Snowboard, packs up his gear, gathers his friends, and hits the road for quite the roadtrip.