Consumer's Digest Best Buy! Whether you're spending time in the nation's beautiful national parks or going on a short weekend camping trip, the Pro 60 will be ready whenever you are. With foldable legs, shelves, and windscreen this stove packs up quick and easy making it perfect for anything from tailgating to the back patio. Bottom burner housing provides extra wind protection and minimizes hot/cold spots. The Pro 60 is one of Camp Chef's 14" cooking systems making it one of the most versatile outdoor cooking products available. From bacon and eggs in the morning, to artisan pizza at lunch and slow roasted Dutch oven for dinner, this stove can do it all. When an all round, portable, versatile and powerful stove is needed, the Pro 60 will not let you down.
Multimedia
Features
Consumer's Digest Best Buy
Two cast-aluminum 30,000 BTU burners
Includes matchless ignition
Three-sided windscreen
Fully adjustable heat-control dials
Large cooking grate (448 sq in.)
Burner housing limits hot/cold spots and gives extra wind protection
Convenient cooking height
Emergency preparedness recommended
Folding legs and shelves pack up for portability
Regulator and 3 ft. hose included
Specifications
Cooking Surface Dimensions: 14" x 32"
Cooking Height: 31"
Total Output: 60,000 BTU
Weight: 47 lbs.
Warranty: One Year
Downloads

DB60D Instruction Manual

Natural Gas Conversion Guide
RELATED BLOG POSTS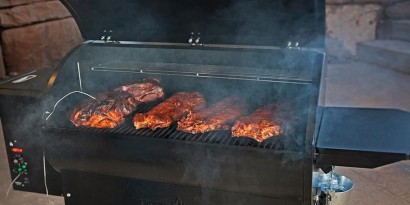 Pellet Grills, Smokers and stoves are amazing cooking machines. It's time to give your grillfriends the attention they deserve and get rid of the char.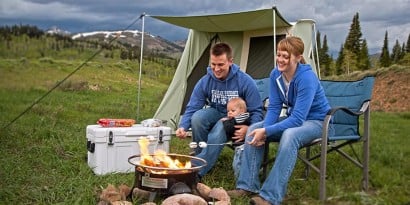 Looking for a simple campfire option? USA Today suggests the Redwood Fire Pit for a warm evening roasting marshmallows.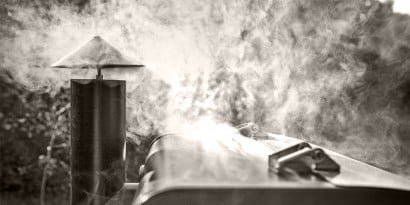 Are you ready to kick-ash and summer grilling? In the game of life there are things you do because you want to do them and other things you do only cause you gotta.