Expand your patio cooking options to include delicious meals everyone will enjoy. The Somerset II offers the power and versatility to create anything from grilled steaks, salmon, fresh artisan pizza or even French toast. Designed as one of Camp Chef's 16" cooking systems, this outdoor range is extremely versatile and allows you to go beyond grilling only. You'll have the power, space, and ability to grill, griddle, bake, boil, fry or even cook Dutch oven right in the comfort of your back patio. Foldable side shelves, matchless ignition, and roller wheels are added for convenience. The Somerset II offers endless menu options for cooking out on your patio.
Now with improved Nickle-Plated grates for 2015!
Multimedia
Features
Outdoor patio design
Two cast aluminum 30,000 BTU/hr burners
Matchless ignition
Roll wheels for easy mobility
Folding removable side shelves
Fits Camp Chef 16" Cooking System Accessories
Easily converts from burner to BBQ to Griddle

(requires accessories - not included)

Regulator and 3 ft. hose included
Specifications
Total Output: 60,000 BTU/hr
Cooking Surface Dimensions: 16" x 25.5"
Width (without shelves): 25.5"
Shelf Dimensions: 15" x 15.75"
Shipping Size (in box): 28" x 18.5" x 17.5"
Shipping Weight: 55 lbs
Warranty: One Year
Downloads

CCH2 Instruction Manual

Natural Gas Conversion Guide
REVIEWS
Product Rating
Be the first to review this product!
RELATED BLOG POSTS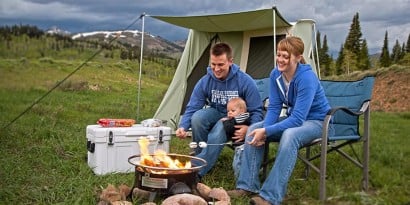 Looking for a simple campfire option? USA Today suggests the Redwood Fire Pit for a warm evening roasting marshmallows.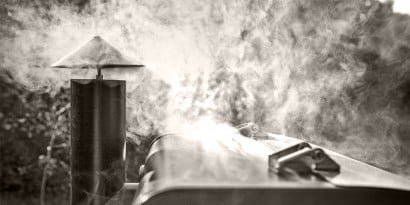 Are you ready to kick-ash and summer grilling? In the game of life there are things you do because you want to do them and other things you do only cause you gotta.
Field & Stream designed five survival kits for the total Outdoorsman.