We have put together the ultimate pellet grill kit that has everything you need to master smoking and grilling. In this kit you get the Camp Chef SmokePro DLX Pellet Grill, the brand new Camp Chef SmokePro Sear Box, 3 bags of our most popular Pellets, 3 jerky racks, and The Complete Wood Pellet Barbeque Cookbook. Whether you're just beginning or have already mastered pellet grill cooking, this kit is for you.
Take your outdoor cooking to the next level with the Camp Chef SmokePro DLX Pellet Grill. Designed with the home griller in mind, built-in features simplify the process of smoking. Features range from innovative digital smoker controls to dual temperature sensors. The included digital temperature display takes the guesswork out of the cooking process. An advanced digital temperature chip gives a more steady smoke and temperature, eliminating large temperature swings and giving a more consistent cooking temperature. Our patent-pending Ash Cleanout system makes clean up the easiest out there. Discover the real secret of award winning BBQ cooks, low and slow smoking.
Camp Chef pellets offer better flavor and a more efficient burn. Why? Unlike most pellets available, Camp Chef pellets are not a byproduct but rather 100% pure virgin hardwood. No oils, chemicals or binders added. The kiln dried process creates low moisture content for a very dry, hot burning pellet. A hotter burning pellet means it burns less to maintain your desired temperature, giving you more pellets for your next barbecue and less ash to clean. These pure virgin hardwood pellets will give you consistent results bag after bag. The Competition Blend is a perfect mix of maple, hickory, and cherry that compliments any type of meat you are smoking
Smoking jerky can require a good amount of surface area. The Pellet Grill and Smoker Jerky Racks accessory is the answer to smoking more of what you love. Add three more removable racks to your pellet grill to smoke on and nearly quadruple the cooking surface area. Perfect for jerky, fish, wings ribs and more.
Multimedia
Features
Pellet hopper cleanout
Electronic auto-start ignition
Dual LED temperature display: internal cooking temps and internal food temps
Easily choose your smoke setting or desired temperature
Automatic pellet auger dispenses when needed and shuts down when done
Stainless steel probe measures internal food temperature
Built in temperature gauge reads cooking temperature
Included warming rack provides additional space to cook your favorite foods
Patent-pending ash clean-out system makes cleaning out ash simple
Large capacity pellet hopper means less filling, more smoking
Includes recipe ideas in manual
Specifications
SmokePro Stainless DLX Pellet Grill
Grilling Area Dimensions: 19.5" x 22"
Smoking/Warming Rack Dimensions: 6" x 24"
Total Rack Surface Area: 573 sq. in
Hopper Capacity: 18 lbs. of pellets
Cooking Height: 32.5"
Overall weight: 140 lbs.
SmokePro Sear Box
Searing Area Dimensions: 11.5"x16"
Total Surface Area: 184 sq. in
16,000 BTU Stainless Steel Burner
Overall Weight: 31 lbs.
Propane Tank not included
Pellet Grill Jerky Racks
Total Additional Rack Surface Area: 1155 sq. in
Material: Nickle plated steel
Pellets
1 - 20lb Bag Competition Blend Pellets
1 - 20lb Bag Hickory Pellets
1 - 20lb Bag Apple Pellets
Cook Book
Author: Bob Devon
Paper Back
192 Pages
REVIEWS
Product Rating
Be the first to review this product!
RELATED BLOG POSTS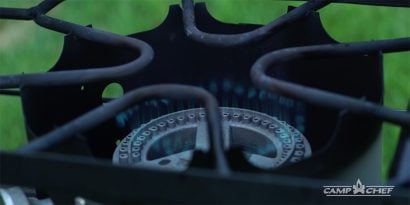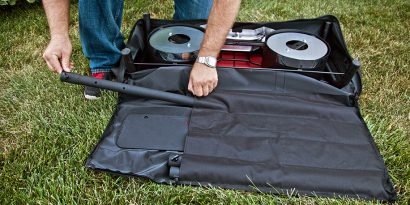 (2 Comments)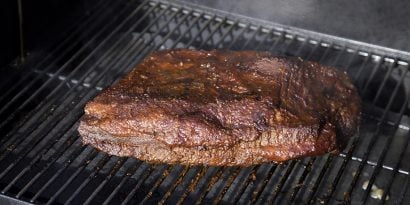 (4 Comments)