Make pancakes and eggs for breakfast and fajitas for lunch with this Professional Flat Top Griddle. Covering two burners, it is large enough to cook for the hungriest of crowds. This griddle is built with Camp Chef's even heat design to minimize hot spots when cooking. Cooking and cleaning is easy because of its restaurant style high sides and convenient grease drain. Pre-seasoned with a "True Seasoned Finish," this griddle is ready to use out of the box and has a natural cooking surface.
Features
Extra large cooking area to handle lots of cooking
Heavy-duty steel construction
Heat diffuser plates distribute heat evenly across entire surface and reduce hot spots
Covers two burners on EX60, DB60, YK60
High sides
Built-in grease drain collects grease and drains it into a grease cup
Convenient carry handle
True Seasoned Finish steel griddle
Out of the box ready to cook in seconds
Fitment
Specifications
Cooking Dimensions: 14" x 32" (448 sq. in)
Overall Dimensions: 16" x 32"
Weight: 38 lbs
RELATED BLOG POSTS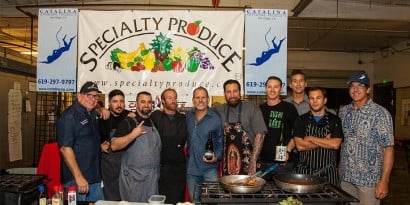 Several times a year, Tommy Gomes of Catalina Offshore Products gets some of the best chefs of the region, and puts on an event like none other.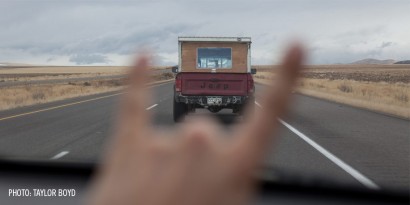 Taylor Boyd, of Snowboard, packs up his gear, gathers his friends, and hits the road for quite the roadtrip.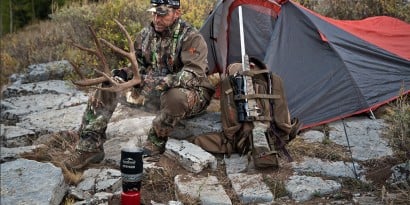 The Shooting, Hunting, and Outdoor Trade Show and Conference - or SHOT Show as it is more commonly known - occurs in January each year. For the past several years, we have been one of the more than 1,600 exhibitors at SHOT. It's a frenzy of media and industry professionals looking at the latest and greatest gear in the shooting, hunting and outdoor trade. It has been an amazing show for us to attend and this year was no exception. One of the highlights was the write-up on Camp Chef in the SHOT Daily publication. Click the image below to read the full PDF document.