Protect your Pellet Grill & Smoker with this durable patio cover. The high quality materials and weather resistant liner provide extra protection from the outdoor elements and a sewn in bungee cord helps keep your cover on snug.
Features
Durable, weather resistant cover protects your Camp Chef Pellet Grill & Smoker
Custom fit, formed to fit over shelves and smoke chimney
Elastic bungee cord sewn into the bottom to hold the cover on snug
Fitment
PG24
PG24LS
PG24S
PG24SE
PG24LTD
REVIEWS
Product Rating
Be the first to review this product!
RELATED BLOG POSTS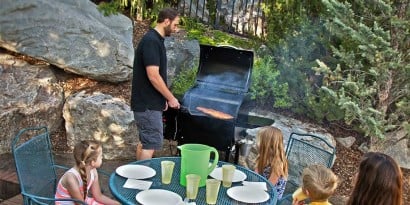 Read more