Camp Chef's 16" and 20" Lumberjack Skillets are perfect for tackling a feast fit for even the biggest appetite. Even Paul Bunyan would enjoy a breakfast feast prepared on this item. Steel skillet features deep-dish sides and a thin patina for easy, non-stick cooking. A wide handle gives extra stability and support to move the skillet as needed. Black, seasoned finish.
When using the Lumberjack Skillet, try holding it with your front palm resting under the handle and your other palm on the topside near the end of the handle.
Features
Large capacity for group cooking
Out of the box ready to cook in seconds
True Seasoned Finish, heavy gauge steel
Helped handle to provide support while carrying or pouring
High sides for better food control
Specifications
Total Cooking Surface: 230 sq in
REVIEWS
Product Rating
Be the first to review this product!
RELATED BLOG POSTS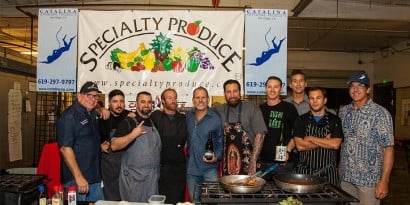 Several times a year, Tommy Gomes of Catalina Offshore Products gets some of the best chefs of the region, and puts on an event like none other.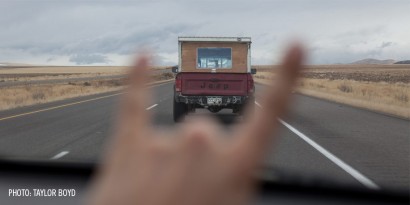 Taylor Boyd, of Snowboard, packs up his gear, gathers his friends, and hits the road for quite the roadtrip.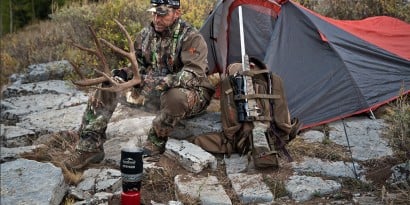 The Shooting, Hunting, and Outdoor Trade Show and Conference - or SHOT Show as it is more commonly known - occurs in January each year. For the past several years, we have been one of the more than 1,600 exhibitors at SHOT. It's a frenzy of media and industry professionals looking at the latest and greatest gear in the shooting, hunting and outdoor trade. It has been an amazing show for us to attend and this year was no exception. One of the highlights was the write-up on Camp Chef in the SHOT Daily publication. Click the image below to read the full PDF document.