Camp Chef's Gourmet Turkey Cannon Brine Kit prepares the perfect turkey every time. The unique Turkey Cannon roasts turkeys faster than traditional methods. The included brining kit will add succulence and mouthwatering flavor while keeping the cooking process simple. All-natural, Gluten free, no MSG.
Professional chefs rely on the process of brining to prepare a moist, succulent turkey. Brining consist of soaking the bird in a seasoned saltwater solution before cooking. This transfers flavors and moisture directly into the meat.
Features
The best way to roast turkey or chickens
Roasts faster than traditional methods
Infuses moisture and flavor
All natural
Works great with chickens as small as 4 lbs and turkeys as big 20 lbs.
No MSG
Gluten Free
Kit includes:
Turkey Cannon
Heavy duty brine bag
Citrus and herb savory brine mix
Finish seasoning
Cooking guide and recipes
Ingredients: salt, sugar, spices, dried onion, dried orange peel, dried lemon peel, dried garlic, orange juice powder, cornstarch, soybean oil, natural flavor, corn oil, lemon oil, (Brine and seasoning mixed and packaged in the USA)
Specifications
Stainless steel construction
Sealed bottom plate
Dimensions: 14.5" long x 8.4" wide x 7" tall
Downloads

TKYCB Instruction Manual
RELATED BLOG POSTS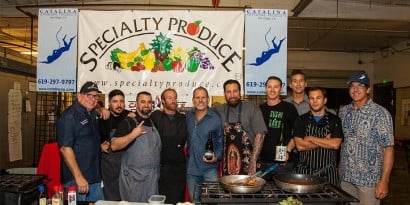 Several times a year, Tommy Gomes of Catalina Offshore Products gets some of the best chefs of the region, and puts on an event like none other.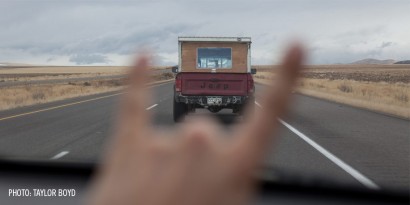 Taylor Boyd, of Snowboard, packs up his gear, gathers his friends, and hits the road for quite the roadtrip.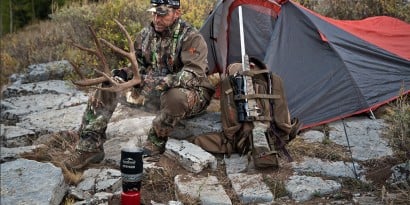 The Shooting, Hunting, and Outdoor Trade Show and Conference - or SHOT Show as it is more commonly known - occurs in January each year. For the past several years, we have been one of the more than 1,600 exhibitors at SHOT. It's a frenzy of media and industry professionals looking at the latest and greatest gear in the shooting, hunting and outdoor trade. It has been an amazing show for us to attend and this year was no exception. One of the highlights was the write-up on Camp Chef in the SHOT Daily publication. Click the image below to read the full PDF document.