Identify the temperatures of your cooking surface with the Infrared Cooking Thermometer. This easy to use tool will safely measure surface temperatures on griddles, grills, pizza stones and food. Simply aim, press the button and it will give you an accurate temperature reading instantly. A built in laser make aiming easier and more precise. This is a must have item to use with the Italia Artisan Pizza Oven.
Features
Fully digital infrared cooking thermometer gives quick, easy surface temperature readouts
Simply point and click for instant temperature reading
Laser pointer for pinpoint temperature accuracy
Backlight allows for use in the dark
Temperature readout in Celsius or Fahrenheit
Data hold function
Auto power shut off
Low battery indication
Runs on one 9V battery (included)
Specifications
Weight: 1.5 lbs.
Temperature accuracy +/- 2 C
Runs on one 9V battery (included)
REVIEWS
Product Rating
Be the first to review this product!
RELATED BLOG POSTS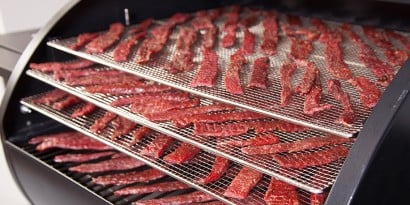 This was the final of four sets like this. Pushing 50 pounds of grind (pick up a bag of dog food next time your in a store and you'll get it). A combination of mostly elk, deer then a bit of antelope, strung out with four pounds of bacon ends mixed in.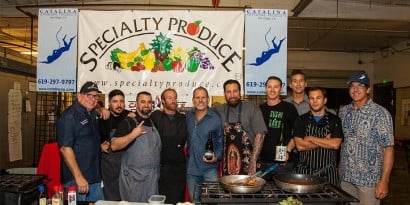 Several times a year, Tommy Gomes of Catalina Offshore Products gets some of the best chefs of the region, and puts on an event like none other.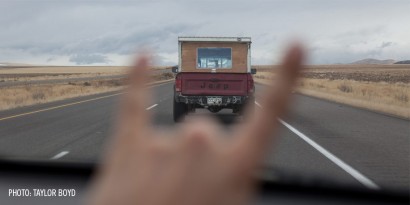 Taylor Boyd, of Snowboard, packs up his gear, gathers his friends, and hits the road for quite the roadtrip.