Avoid the hassle of refilling your propane tanks and convert your Camp Chef stove to natural gas. This 10 foot hose connects your cooker to a natural gas outlet and works with Camp Chefs 30,000 BTU/hr burner stoves, fire pits, and Smoke Vaults.
Please Note: Camp Chef stoves must be modified in order to handle natural gas. Please be aware of the following requirements, found under the Fitment section, before purchasing this kit.
Features
3/8" Hose
10 ft. long
Appliance end: 3/8" Flare Female Swivel (Connects to all Camp Chef and most BBQ Grills)
Fitment
Only low pressure stoves (30,000 BTU/hr burner) can be converted to natural gas
Once the stove has been converted to natural gas, it cannot be used for propane unless the valves are replaced.
Natural Gas Kit (NGKIT) will be required to attach to a natural gas source.
This method should only be used if pressure source has a 7" water column rating or has a pressure of 0.25 psi.
Specifications
Inlet: Type 375 Male Quick Connect
Includes: Type 375 Female Quick Connect x 3/8" FPT for connection to gas pipe
Max Pressure: 0.5 PSI
Requirements for natural gas connections:
Stoves: #45 Drill bit = 0.082 inches
Fire Pit: 1/8 Drill bit with 1/8 in hole
Smoker. #51 Drill bit = 0.067 inches
Downloads

Natural Gas Conversion Guide
REVIEWS
Product Rating
Be the first to review this product!
RELATED BLOG POSTS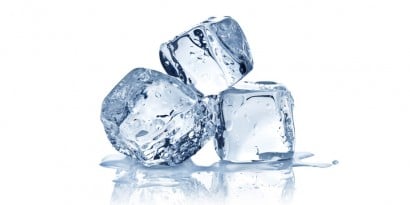 Getting the most from your Camp Chef cooler is a must. What you don't want to have happen is be two days in to your trip and have warm drinks and spoiled food. These tips will help prevent both and make your trip a bit more worry-free and enjoyable.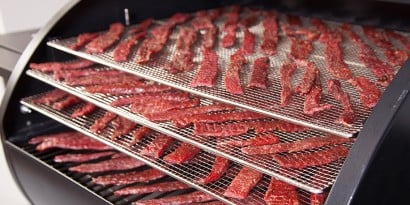 This was the final of four sets like this. Pushing 50 pounds of grind (pick up a bag of dog food next time your in a store and you'll get it). A combination of mostly elk, deer then a bit of antelope, strung out with four pounds of bacon ends mixed in.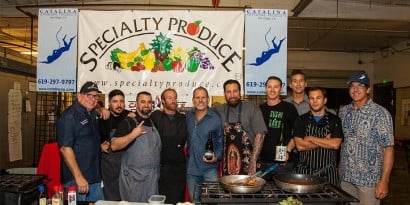 Several times a year, Tommy Gomes of Catalina Offshore Products gets some of the best chefs of the region, and puts on an event like none other.