Sometimes you just need more room for your outdoor kitchen. The Camp Table is perfect for food preparation and Dutch oven cooking with charcoal briquettes. Protect your Dutch oven from the elements and retain heat with the three-sided windscreen. The perfect height makes it easy to use without bending over. When space is limited this provides plenty of extra room for preparation or serving. This table also works great for the Mountain Series stoves and is large enough to fit two-14" Dutch ovens. Adding Camp Chef's side shelves will give you additional space if needed.
*Tables purchased before 2010 need to be retrofitted before shelves will fit.
Features
Three-sided windscreen
Removable/adjustable legs for storage
Fits folding side shelves (sold separately)
Perfect stand for cooking with Dutch ovens or legless outdoor stoves and ovens
Specifications
Weight: 27 lbs.
Table Top Dimensions: 32.6" x 14" x 4.5"
Leg length: 23.75"
RELATED BLOG POSTS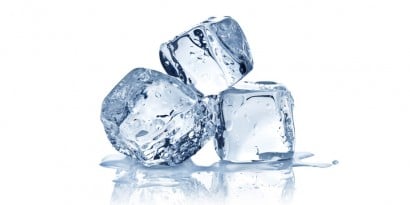 Getting the most from your Camp Chef cooler is a must. What you don't want to have happen is be two days in to your trip and have warm drinks and spoiled food. These tips will help prevent both and make your trip a bit more worry-free and enjoyable.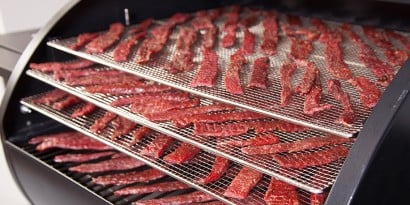 This was the final of four sets like this. Pushing 50 pounds of grind (pick up a bag of dog food next time your in a store and you'll get it). A combination of mostly elk, deer then a bit of antelope, strung out with four pounds of bacon ends mixed in.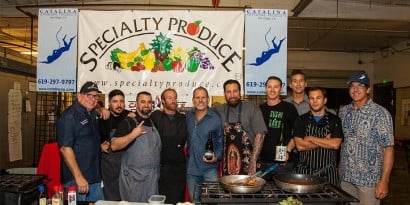 Several times a year, Tommy Gomes of Catalina Offshore Products gets some of the best chefs of the region, and puts on an event like none other.